2020 has been a year of unbelievable struggle. Between the devastating impact of Covid-19, the profound struggle for racial equality that erupted in nation-wide protests in the wake of George Floyd's murder, and the hyper-partisan election campaign that tore apart so many, 2020 is a year many of us can't wait to finish. But I was recently reminded in this article that, even with the approval of the new Covid-19 vaccines, January 2021 will not be a panacea; any societal return to "normalcy" will not begin until well into the fall of 2021. How, then, should we continue to grapple with this interminable hardship? Does our tradition offer us tools and resources to bolster us emotionally, psychologically, and spiritually as we continue to traverse this brutal terrain?
I believe one such resource can be found in this week's Torah reading, Parashat Vayishlach. This parashah focuses mainly on the rich narrative of Jacob's reconciliation with his estranged brother Esau but also includes the famous story of Jacob wrestling with an angel. After an exhaustive stalemate, the angel blesses Jacob in Genesis 32:29 with a new name, declaring: "Your name shall no longer be Jacob, but Israel, for you have striven with beings divine and human, and have prevailed." As a reward for his perseverance through struggle ("sarah", the same root as in "Yisrael") and pain, Jacob is given the name that will not only define him but also define the Jewish people ever after: Israel.
By the time Covid-19 is finally contained through mass vaccinations, we will be well into the next Sabbatical/Shmita year, which begins with Rosh Hashanah 2021. Shmita, like the renaming of Jacob, offers an opportunity for us to recalibrate who we are and who we aspire to become. It does not ask us to forget the pain and suffering of this past year, but to use the lessons we have learned from our struggles in a generative and redemptive manner. Maybe this means that we intentionally choose to embrace some of the practices we were forced to adopt during our lockdowns and social distancing, such as home gardening, supporting local merchants, and cutting down more broadly on our consumerism. Perhaps we can use Shmita's focus on renewal and replenishment as a metaphor for the work we need to do to heal our own broken hearts and souls and those in our communities who also need our support. The Sabbatical year will not end our struggles for health, equity, or civil discourse, but it offers each of us a new lens through which to view ourselves and the world around us.
Shabbat shalom!
---
Get this content delivered right to your inbox! Subscribe to our Jewish Learning email list here.
---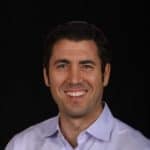 Rabbi Josh Ratner lives in Woodbridge, CT. He most recently served as the Director of Advocacy at JLens, a Jewish non-profit engaged in advocacy in the corporate and investment arena. He previously served as the director of the Jewish Community Relations Council of Greater New Haven, as a rabbi and educator at Yale's Slifka Center for Jewish Life, and as a pulpit rabbi at Congregation Kol Ami in Cheshire, CT.
Rabbi Ratner is a board member of the Jewish sustainability organization Hazon, a Global Justice Fellow with American Jewish World Service, and a Rabbinic Fellow of CLAL's Rabbis Without Borders program. His writings about the interplay between Judaism and contemporary topics have been featured on Huffington Post, myjewishlearning.com, and other periodicals. Rabbi Ratner was ordained by the Jewish Theological Seminary, and is a graduate of Columbia University and Columbia Law School. He was a corporate attorney before entering rabbinical school.
Shmita Friday is just one piece of a large conversation that has been ongoing for a long time! We'd love to hear what you think – post a comment below, join our facebook group, and start talking about shmita with your friends and family.